Why Are We a Progressive Christian Church? — The Garden Church is a faith community committed to sowing the seeds of hope and assisting peoples?spirits soar with Godís help. We are dedicated to equipping one another for the work we are called to do: striving for peace and justice among all people, protecting and restoring the integrity of all of Godís creation, and bringing hope to those Jesus called the least of his sisters and brothers.
As progressive Christians, we believe that people follow many paths to God, and that religion is intensely personal. We also see faith as relational, something to practice in community. Our faith community is diverse, comprised of people who are young and old, blue-collar and professional, recent immigrants and those whose families have been here for generations. We treasure and celebrate our diversity, finding a synergy of faith and purpose in our differences.
Our Search for God — At The Garden Church, we find more grace in the search for understanding than we do in dogmatic certainty, more value in questioning than in absolutes. While we have found an approach to God through the life and teachings of Jesus, we recognize the faithfulness of others who have other names for the way to Godís realm. We acknowledge that their ways are as true for them as our ways are true for us. As a result, our worship and study programs seek not only to deepen our understanding of the example of Jesus, but also to enhance our understanding of other faiths and beliefs.
Creating Safe Sacred Space — Our faith community seeks to create a safe sacred space ?for believers and agnostics, conventional Christians and questioning skeptics, women and men, those of all sexual orientations and relational preferences, those of all races and cultures, those of all classes and abilities, those who hope for a better world, and even those who have lost hope. Our services include traditional sacred elements of Christian worship. We enjoy scripture reading and hymns, share moments of gratitude, joys, and concerns and support an active prayer ministry. Communion is open to all who wish to share in the bread and the cup.
What does God require of us but to do justice,
to love kindness and to walk humbly with our God.
The Garden Church participates in the Lansdowne Ministerium, a ecumenical gathering of clergy from Lansdowne Churches.
Contact Information
---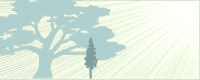 The Garden Church | A United Methodist Community
Lansdowne and Stratford Avenues | Lansdowne PA 19050
Phone: (610) 623-1645 | Fax: (610) 623-4573 | Contact The Garden Church

© copyright 2005 The Garden Church. All rights reserved.
Web site design by Jim Griesemer, JRG Design Works