Pastor of The Garden Church
Rev. Evelyn Kent Clark
Reverend Evelyn Kent Clark received her Local Pastor's License in 1993 and her M.Div. from Eastern Baptist Theological Seminary, currently known as Palmer Seminary, in 2000. She was ordained as an elder in the United Methodist Church in 2003 and is currently serving as the pastor of two churches in the Eastern Pennsylvania Conference of the United Methodist Church: New Life United Methodist Church, an international congregation in the center of Drexel Hill, PA and The Garden Church located in historic Lansdowne.

Rev. Clark serves the General Church as a member of the General Board of Discipleship. She has also served on many committees in the Eastern Pennsylvania Conference including the Congregational Transformation Team, co-chairperson of Calling Disciples Resource Team, the Commission on Equitable Compensation, Black United Methodist Preachers, Black Methodist for Church Renewal and the Southeast District on Ordained Ministry, and she currently serves as the secretary of the Committee on Episcopacy. Rev. Clark received the 2006 Denman Award for evangelism, and she continues to make evangelism a priority in the life of the church. As a preacher and teacher, she is humbled to share her gifts in churches throughout the conference and in churches of various denominations. She also participates in several community organizations (names upon request).

Rev. Clark was a facilitator for the Forum for Female Scholars at the 2006 Gates Millennium Scholars Leadership Conference in Chantilly, Virginia. In March of 2007 she accepted an invitation to the University of Oxford, in Oxford England to dialogue on the topic "Science and Religion: Is There Common Ground?" In addition, Rev. Clark is an honored member of Biltmore Who's Who, having qualified for inclusion in the 2007-2008 edition of the registry of executives and professionals.

Rev. Clark has been called to teach and preach the Gospel to persons of all cultures and socioeconomic backgrounds for effective transformation in individual lives and in the life of the community and the world, that persons may be whole and living abundantly as according to the promises of God.

Rev. Clark is married and has one adult son and daughter-in-law.

Contact Information
---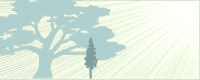 The Garden Church | A United Methodist Community
Lansdowne and Stratford Avenues | Lansdowne PA 19050
Phone: (610) 623-1645 | Fax: (610) 623-4573 | Contact The Garden Church

© copyright 2006 The Garden Church. All rights reserved.
Web site design by Jim Griesemer, JRG Design Works