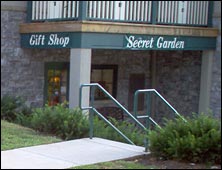 Secret Garden — Unique Gifts
A gift shop developed and operated by The Garden Church. Proceeds from the shop go to support the ministries of the church. Secret Garden is an all-volunteer operation located within Simpson Gardens Senior Residence:
Corner of Lansdowne & Stewart Avenues, Lansdowne
Phone: 610-623-1514
Hours: Wednesday – Friday, 11 am – 4 pm; Saturday, 11 am – 3 pm
Parking is permitted within Simpson Gardens parking lot along the fence only. Numbered spaces are for Simpson Garden residents.
Beginning Fall of 2011, Secret Garden will be featuring high-end thrift and vintage items.
Plans include a limited number of quality clothing items, jewelry selections, glassware, framed prints, plates, assorted decorator items, etc.
In addition, the shop will continue to carry Fisher's Pot Pies and Entrees, new jewelry items at reasonable prices, cards, Garden Church pickles, scarves and handbags, stuffed animals, and other varied gift items.
Secret Garden hosts English-style teas four times a year: February (Valentine's Tea), May (Springtime Tea), September (Harvest Tea) and December (Christmas Tea).
Delectable tea sandwiches, scones with Devon cream and jam, breads and assorted sweets are served with a choice of select teas. The teas take place in the beautiful Arts & Crafts-style dining room of Simpson Gardens.
Call the shop for further information or contact us online through the contact page.
Do you wish to contact Secret Garden online? Go to the Web site's main contact page and select "Secret Garden Gifts" under "Message goes to:".
Contact Information
---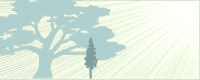 The Garden Church | A United Methodist Community
Lansdowne and Stratford Avenues | Lansdowne PA 19050
Phone: (610) 623-1645 | Fax: (610) 623-4573 | Contact The Garden Church

© copyright 2006 The Garden Church. All rights reserved.
Web site design by Jim Griesemer, JRG Design Works