The Salt & Light Learning Institute of The Garden Church
SALLI: Molding Academically Motivated Students
In recognizing the theory of multiple intelligence, and celebrating each studentís unique abilities, The Salt and Light Learning Institute provides a student-friendly, safe atmosphere for each student to grow academically and engage in rich and stimulating activities that will ultimately lead him to the love of all things academic, and yearn for higher education.
SALLI is a program of The Garden Church
The mission of S.A.L.L.I. is to enrich young peopleís lives by celebrating cultural literacy and exposing students to the academic cornucopia of literature. Through a total immersion into reading, writing, and science, the program will inspire students to join the rich and rewarding world of academia.
S.A.L.L.I STUDENTS
Salt and Light Learning Institute offers a variety of academic services including homework assistance, tutoring, writing assistance, research pointers, study skill workshops, and enrichment classes.
And, while students are working, they get FREE snacks. Kids love snacks.
S.A.L.L.I. SCHEDULE
S.A.L.L.I. is open 8:00am to 6:00pm on Act 80 days and school closing dates
Tutoring hours are 3:30-6:00PM daily
Contact Information
---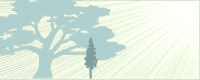 The Garden Church | A United Methodist Community
Lansdowne and Stratford Avenues | Lansdowne PA 19050
Phone: (610) 623-1645 | Fax: (610) 623-4573 | Contact The Garden Church

© copyright 2006 The Garden Church. All rights reserved.
Web site design by Jim Griesemer, JRG Design Works