Sunday School
Our Sunday School program assists young spirits to soar by helping them to see the ordinary as extraordinary. We teach students to see the Beauty of Godís creation in art, nature, and each other. We celebrate the fact that we are all connected through God"s love..
Learning by doing, learning by seeing, learning by tasting, learning by listening, learning by acting! Each week, we explore God"s wondrous teachings for us in all these ways. Our curriculum invites children and youth to express their creativity while exploring Bible stories. Every Sunday we have a dramatic experience centered on a lesson from Scripture. We look forward to having larger groups to share our dramatic talents with the congregation. We experience the lessons from the Bible story through making things, singing, talking, playing games and asking questions. The Sunday School curriculum is based on Cokesbury's "One-Room School House" model.
In addition to our regular curriculum, students will also receive instruction that will prepare them for participation in the worship celebration. Students will learn about prayers that are offered during the service, participation in The Eucharist, reading of The Psalms, and other Liturgical practices.
Sunday School is held at 10:00 AM during The Worship Celebration in the second floor classroom. Children are asked to go to the front pew of the Sanctuary at the start of The Worship Celebration. We will proceed to the classroom during the first Hymn.
Contact Information
---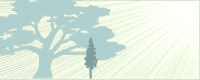 The Garden Church | A United Methodist Community
Lansdowne and Stratford Avenues | Lansdowne PA 19050
Phone: (610) 623-1645 | Fax: (610) 623-4573 | Contact The Garden Church

© copyright 2006 The Garden Church. All rights reserved.
Web site design by Jim Griesemer, JRG Design Works