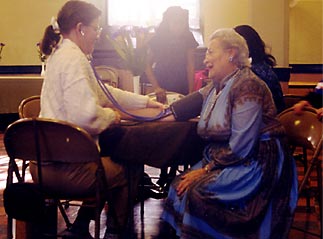 Parish Nursing
Established in the fall of 1998 The Parish Nursing program provides information, guidance, services and resources to the congregation and community in matters relating to health. As part of The Project for Hope, Parish Nursing seeks to help people restore their hope by helping them restore their health. Activities, events, and resources planned throughout the year are:
Annual Health fair
Monthly Blood Pressure Screening
Bulletin board and table with health information
Ride services for hospitals and doctor appointments
Hospital visits
Evening health walks
Seminars and speakers on Nutrition, healthy holiday cooking, stress reduction, and Living Wills
For more information, send a message to the Parish Nurse by using our contact page. Be sure to select "Parish Nurse" as the recipient of the message.
Contact Information
---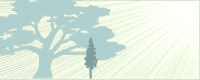 The Garden Church | A United Methodist Community
Lansdowne and Stratford Avenues | Lansdowne PA 19050
Phone: (610) 623-1645 | Fax: (610) 623-4573 | Contact The Garden Church

© copyright 2006 The Garden Church. All rights reserved.
Web site design by Jim Griesemer, JRG Design Works