Community Food Share
As a faith community, we are called to minister to injustice. One of the continuing injustices in our society is homelessness. While some are called to address the roots of this injustice, others are moved to alleviate the immediate needs that accompany homelessness. The Garden Church has been preparing food for the Life Center homeless shelter at 63rd and Market Streets in Philadelphia for several years. The first Sunday of every even numbered month, a group of about six to ten youth and adults meet at church to prepare dinner to take and serve to about 120 guests who are homeless or having trouble meeting all their financial responsibilities. A team of about 12 people prepares parts of the meal at their homes and delivers it to church on the day of the serving.
We know that "As we sow, so shall we reap" and this ministry to the homeless is no exception. Almost everyone who takes part in serving the meal comes away feeling blessed.

""That was so much fun!"
"It felt so good to be sharing!"
"The people were so grateful."
"I want to come again!"
"I feel so grateful for what I have."

Our volunteer roster always has openings. If you feel moved to join us in reaching out to our less fortunate brothers and sisters through this ministry, please call the church.
In addition, we collect canned and packaged food items, and cash donations, for the Darby Salvation Army, along with canned meat products which have been purchased with the monetary donations.  The Salvation Army not only has a food pantry, but also offers help and support for families trying to get back on their feet.  Bible study, counseling and programs for children (including summer camp) make this agency one worthy of our support.
The Lansdowne Ministerium also sponsors a Fuel Fund. During the cold winter months, special gifts are made to individuals to assist with Fuel costs. The money is actually given directly to PECO in a particular persons name.

Donations are gratefully accepted to any of these fine ministries of caring.
Contact Information
---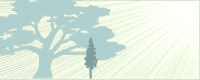 The Garden Church | A United Methodist Community
Lansdowne and Stratford Avenues | Lansdowne PA 19050
Phone: (610) 623-1645 | Fax: (610) 623-4573 | Contact The Garden Church

© copyright 2006 The Garden Church. All rights reserved.
Web site design by Jim Griesemer, JRG Design Works